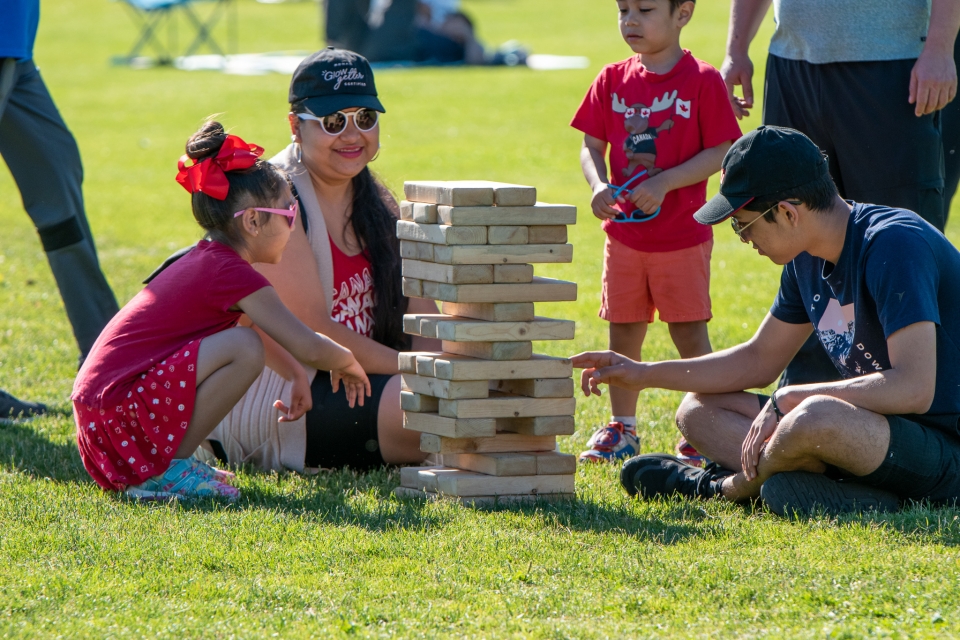 Free Canada Day festivities are slated to take place throughout Delta on Saturday, July 1, with the assistance of some of our community partners. 
Diefenbaker Park, 10am-1pm
Presented by the Tsawwassen Boundary Bay Lions Club, start your day with an enormous birthday cake, activities for kids, hot dogs, music, and much more, as we kick off the celebrations in Tsawwassen. 
Kirkland House, 12-4pm
The next stop on the tour of festivities, is Kirkland House. Presented the by the Kirkland House Foundation, you are invited to embrace the heritage aspects of Canada Day. 
Chalmers Park, 5:30-10pm
Finally, close out the day at Chalmers Park in North Delta for a full roster of activities, entertainment, food, and Fireworks! Presented by the City of Delta, the full schedule includes:
5:30pm, Children's Activities
5:30pm, Interactive Booths
6:30pm, Official Opening Ceremony
5:30-8:30pm, Food Services 5:30-8:30pm
6:30-10:00pm, Live Music & Shows

Mike Norden the Magician
Shan-E-Punjab
Hoop Performance
Reckless Band 

10:00pm (approximately), Fireworks