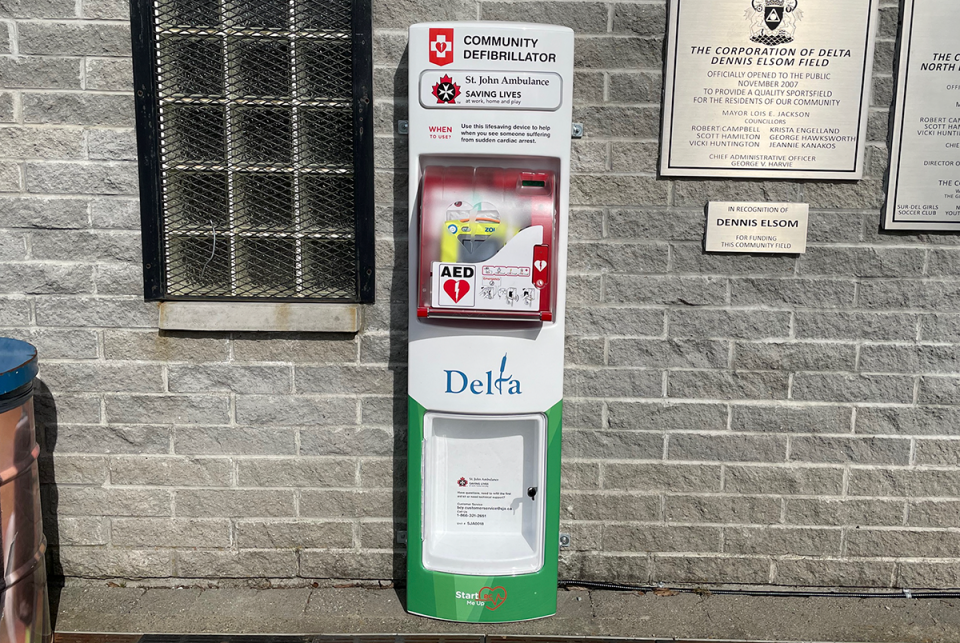 The City of Delta, in partnership with St. John Ambulance, are proud to introduce a new level of community safety with the installation of publicly accessible, life-saving Automated External Defibrillator (AED) stands at four of Delta's parks. The stands include an AED unit and a first aid kit for bystanders to use when someone is experiencing cardiac arrest.
Considering most cardiac arrests happen away from hospitals, these stands provide essential tools to the public in the event someone experiences a major medical emergency. The locations of the new AED stands are:
The installation is part of St. John Ambulance's Start Me Up BC program, which aims to provide public access to lifesaving materials like AEDs and first aid supplies.
The City of Delta and St. John Ambulance will also be providing free, optional training at the following parks:
Holly Park – March 22, 12pm

North Delta Community Park – March 24, 12pm
Training will last approximately 10 minutes. No registration is required.
Learn more about Saint John Ambulance's Start Me Up BC program.